Many thanks for the invitation, I 'm an avid watcher of the blog.
Brief intro, my name is Valérie, I leave in Belgium, I 'm 37 year old, I am married to Eric and we have two childrens
My english is very limited lol than excuse me but I try;)
I discovered the HAED pattern since 2 years I seems, I immediately like it, but I 'm afraid a little also lol it's biggest with a lot colors!
One year ago, I started with my friend " A Long Winter's Nap", we like both very much father christmas patterns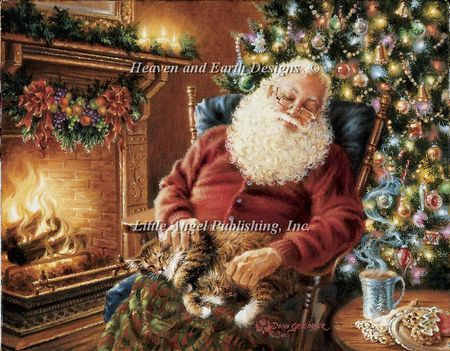 I'm stopped the stitching several times until I discovered your blog and your method to park the thread, it was a revelation for me and since I stitch it almost every day, it's a completely addiction althougt I have some obligation (sal, birthday gifts and so on). I'm stitching 1 over 1 on 28ct. Linen.
I stop talking, here's where I came
Happy Stitching
Val