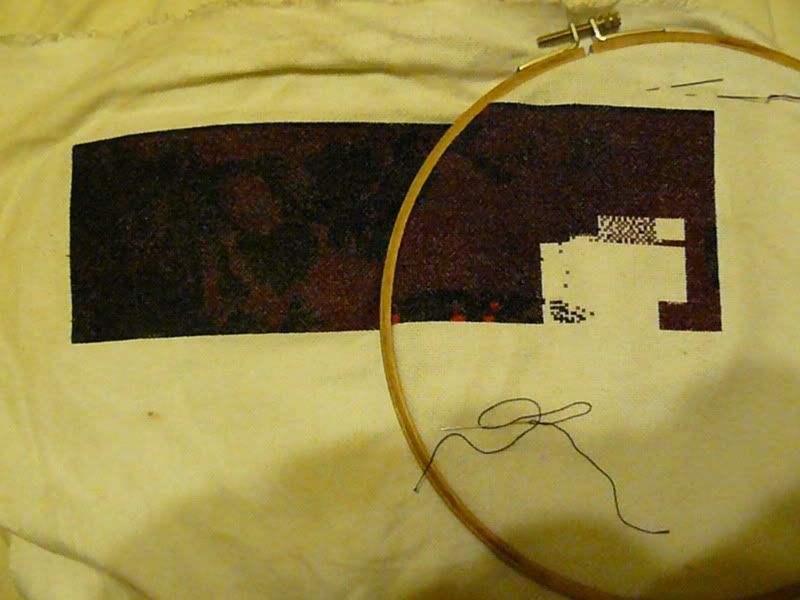 Hello all on this thursday evening. (It's allready evening here). The past week I have been stitching quite a lot, maybe to make up for the past weeks. This is my pic so far, but I'm still stitching and it's going pretty quick.

Sorry for the bad quality of the pic, but the light here isn't splendid. And you need to click the pic to see the full stitching :(
A few more rows and page 4 is finished.