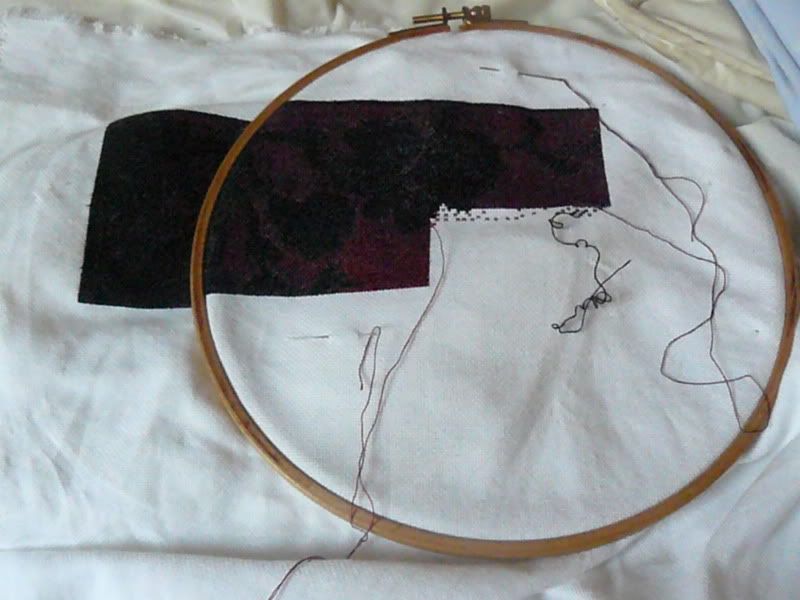 Hello all,
like every week I've been working on my Queen of Hearts. A new color is going to be added in a few 300 stitches, but the weird thing is, that it's only one stitch. Should there be something wrong in the pattern? It's not coming back for the next 8 pages either. Anyway, I guess I'll put it in anyway.
This week I haven't stitched a lot, but there is something to see. Finally!!!! A rose. And the bad news, it's not growing anymore :( So the next few pages are just background again. Sometimes I wish I took something with more things in to grow.
Anyway. I all like your works. And you want to hear something? I finally learned how to use Yahoo Messenger. So if you want to add me on it,
borduurmeisje1@yahoo.com
or borduurmeisje1. I hope to see some of you appearing on my list.
Have a nice stitch week.
Babs