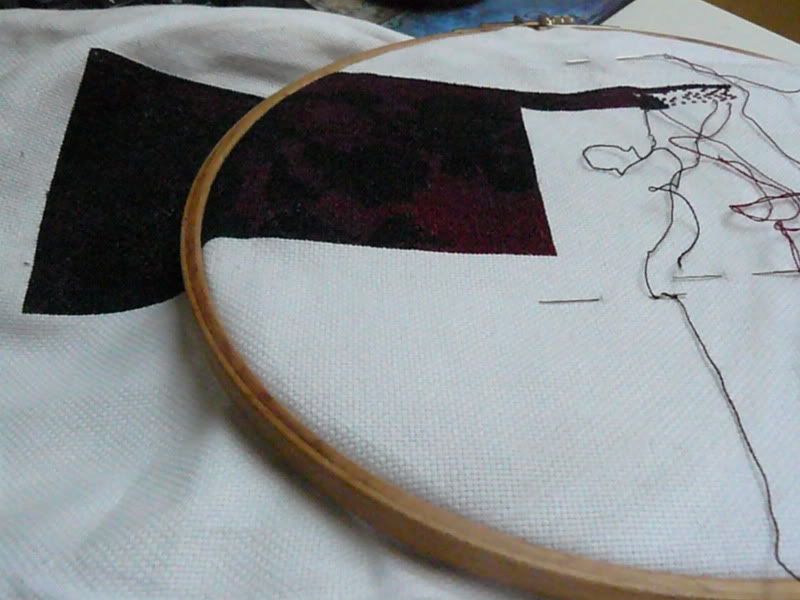 Hello all, this weeks update isn't a big one. Page 2 is finished on this photo and the first row on page 3 is almost done. It's still in the frame cause I just took the picture and noticed I still needed to update ;-).
This page is interesting, cause at the bottom some new colors are introduced. Only a few stitches, but they, it are a few stitches. I must say I'm getting bored with the colors at the moment. I really need to drag me to stitch on my Haed sometimes.
About the ice tea stains, they are more down the work and cover half of my fabric. And luckely, they aren't on my stitches. I would cry if I got that.
I like all your updates, sorry if I don't respond personally, but you all do a great job.
Have a nice stitching week, Babs