Hi everyone!
Sorry about my non detail post earlier!  I was just so excited to be able to post I forgot all the important stuff!
I have been continuing on with my Golden Promises by CCK from HAED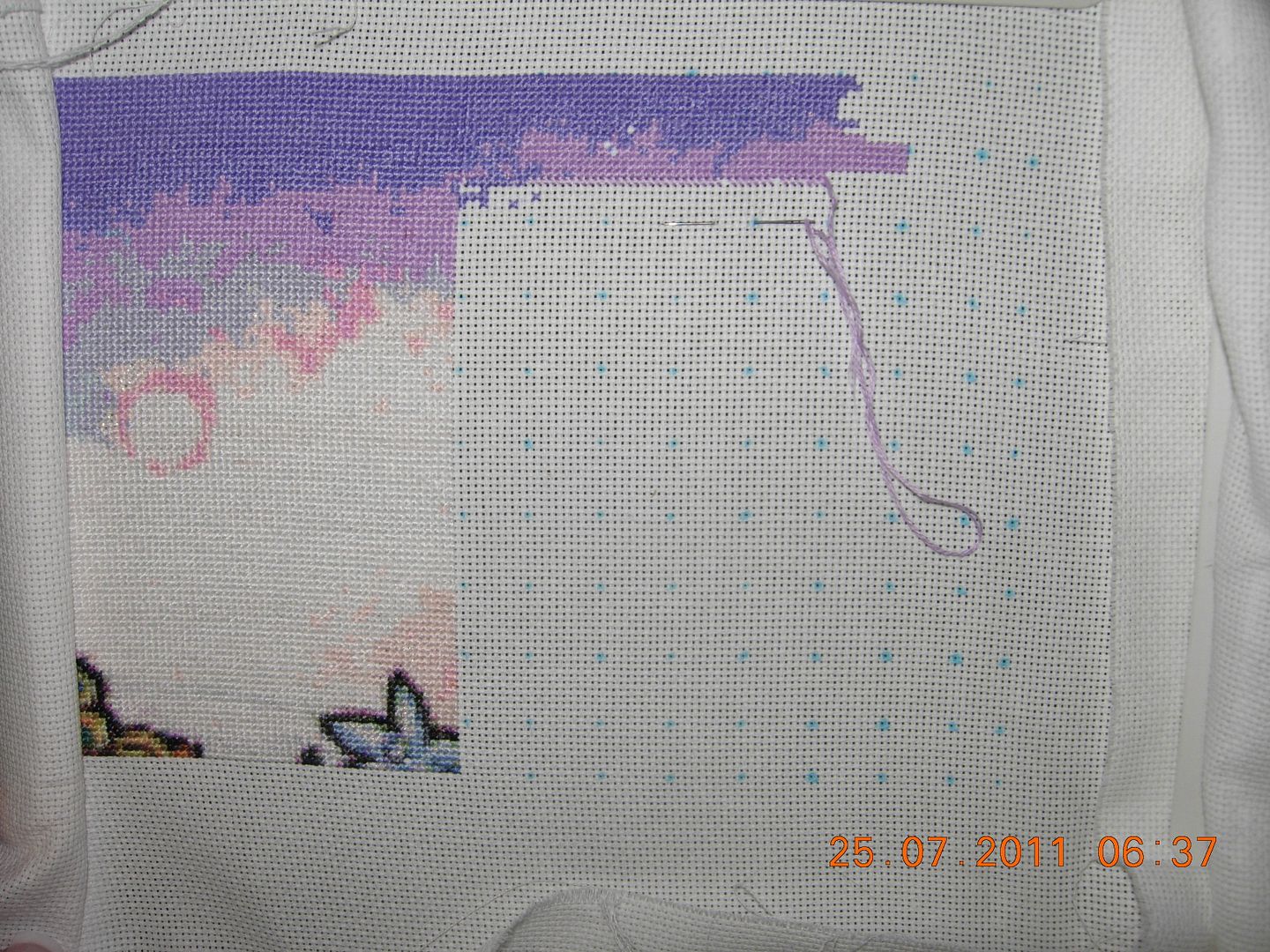 I am stitching this on 18 count Aida
2 over 1 full crosses. 
I'm hoping to get through the background on this page quickly so that I can get to more detail!
~~~Vani~~~