This post is for my buddy Connie! She is stitching her first HAED 'Angel of Mine' by Zindy Nielsen.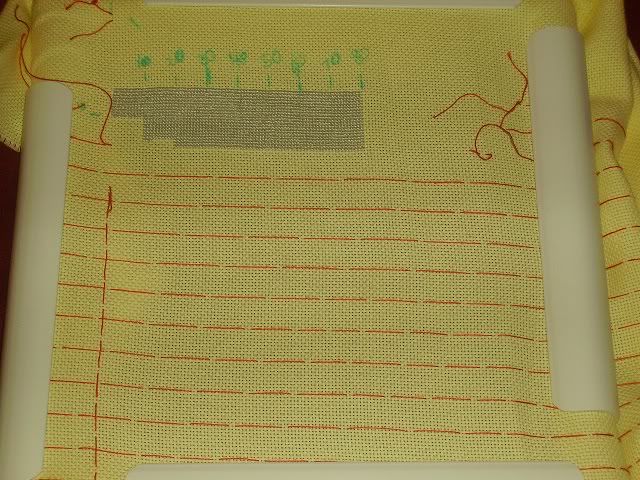 Here is Connie's info:
"I took a picture finally even though it is just background. It is stitched on hardanger fabric 22 count 2 over 1 full crosses... I think I have 2 more rows of 10 of background then I finally start the wings."