I started a special project that I am very excited about.  I wanted to give my husband something very special for a future wedding anniversary.  We just celebrated our 11th (the photo was taked during our 1st year), so I'm hoping to finish it before our 15th.  I think that sounds reasonable.  So I had a photo of us customed charted by Michele from Haed, and it was named Love Blooms.  I am so happy with the result of the charting. 
This is a pic of the original I sent to Michele,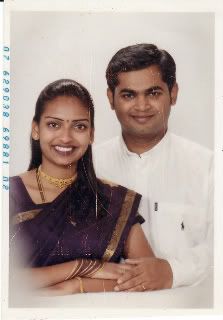 Since there is a lot of white surrounding us and Michele added some lovely sparkle I have decided to stitch "Us" first, then the Sparklies, and then the white.  So that means I finished, sort of, the first page, the little triangle section you see is the first page finished without the white.....yet!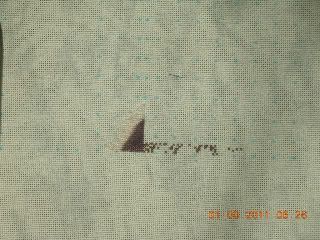 And then I moved on to the next page, which seems to be my hair!  Lots of different colors in there!
I am happy with my progress, as it has been a couple of hectic weeks!  Next time maybe I will finish another page! (sort of!)
~~~Vani~~~