Here's an update from my buddy Vani on her Shore Line Village!!
~~~~~~~~~~~~~~~~~~~~~~~~~~~~~~~~~


Hi Everyone, I just completed my 6th page on my Shore Line Village by Dennis P. Lewan, It is stitched on 25 count Lugana, 1 over 1 full cross! I am working down in pages, rather than across, due to the fact that I would have gone crazy with all that sky in one go!!! You can't see it in this picture but I have all on the first column done.....

Here is what it will look like all done: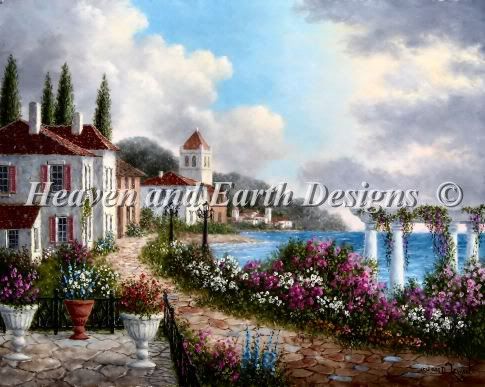 Here is what I had done before this page, all the way to the bottom of the chart: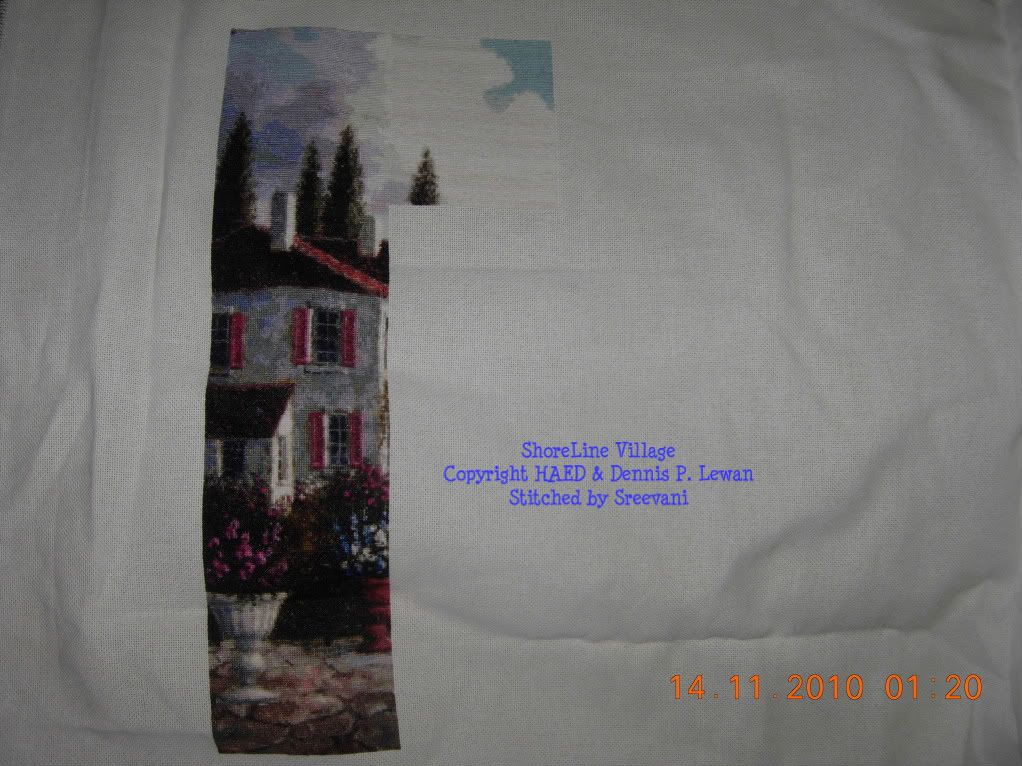 And here is the latest page I just finished!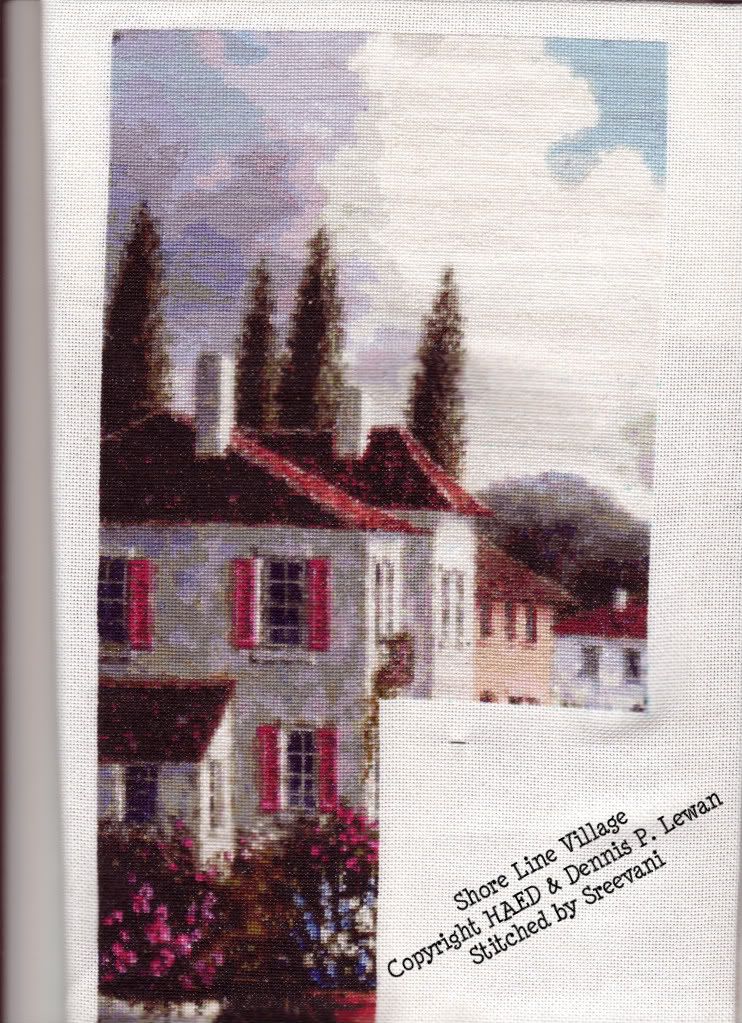 Cheers
~Vani
~~~~~~~~~~~~~~~~~~~~~~~~~~~~~~~~~~~~~~~~~~