So before I continue with my Shore Line Village, I thought I would get started on a project that I have been wanting to get a move on for a very long time! It is the Birthstone collection by Rachel Anderson. It is the QS versions of all 12. I have started with January - Garnet.
I started on 22Count and tried 1 over 1 and was not really happy with the coverage,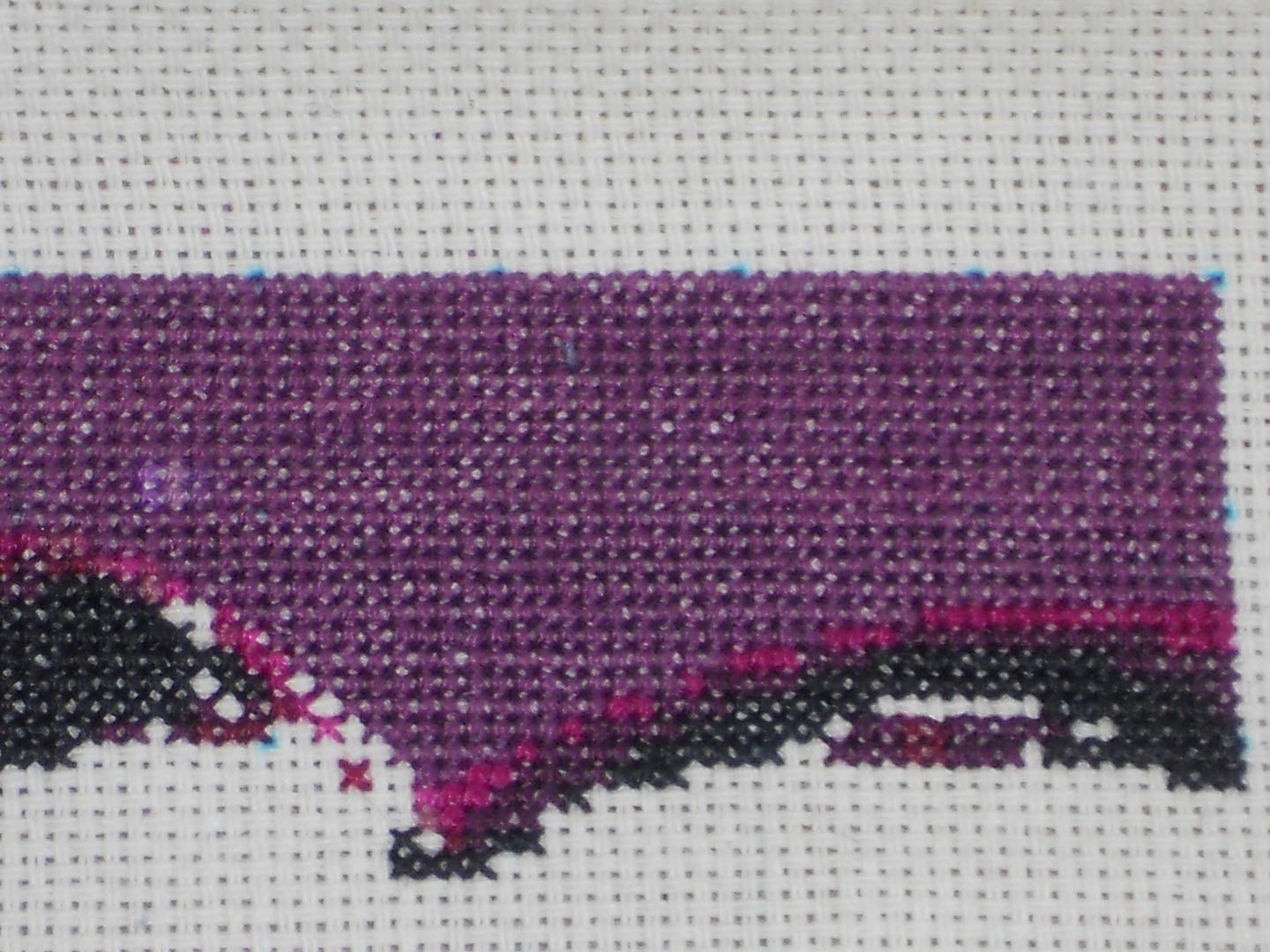 So I decided to start over and stitch it 2 over 1 on the 22 Count, and was much happier with the coverage,
So that is where I have left it and now I am off to pick up Shore Line Village!
~~~Vani~~~