Here is a long overdue update on Shore line. It took so long because it was sky.... So much sky.... got boring at times, but I kept on.. Here is the result.
The page I just finished: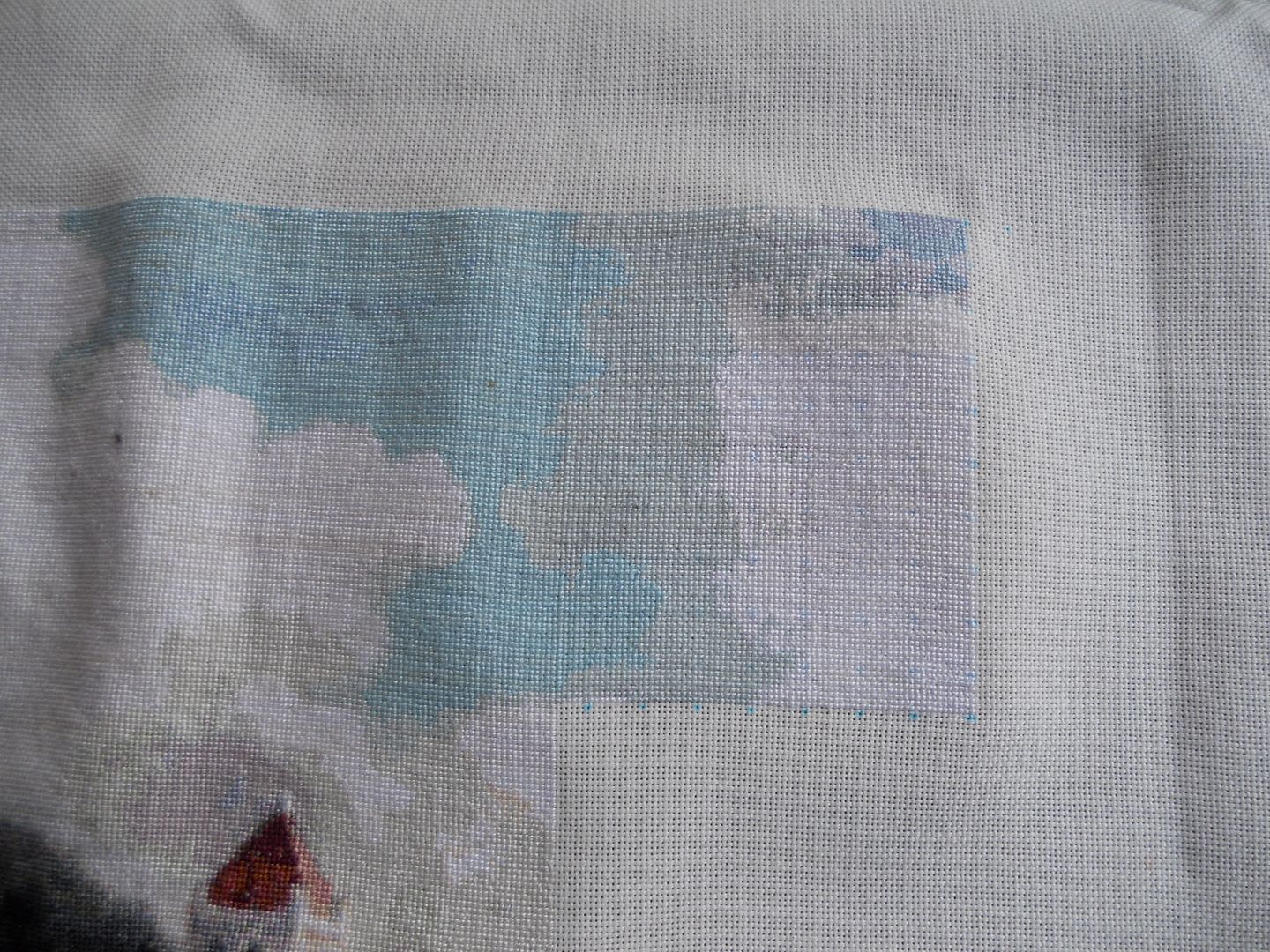 And the whole piece so far!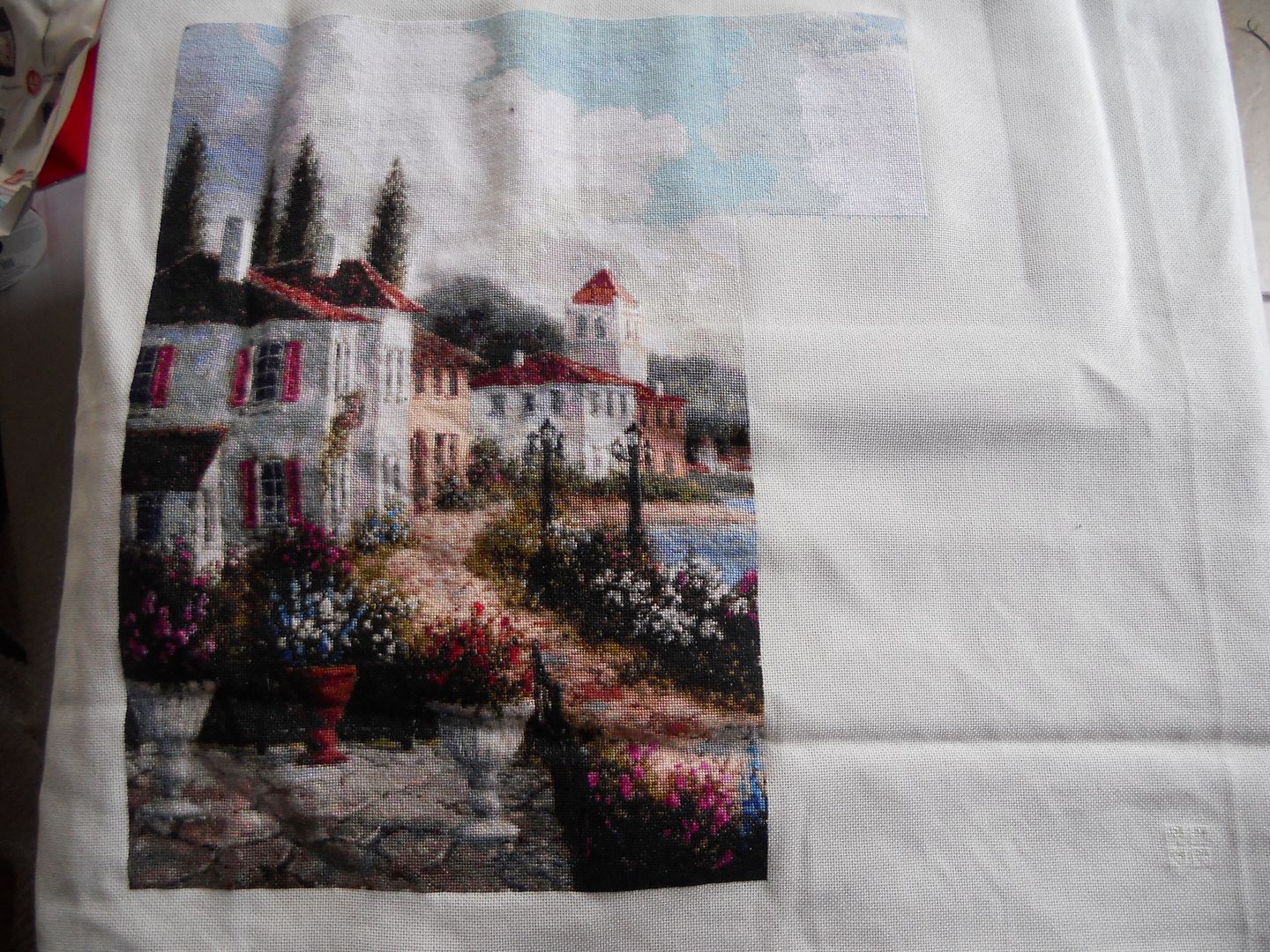 I hope the next page does not take this long and is a little more interesting. I understand the need for the pages and pages of sky, and love the end result, but really dont like stitching them!
Cant wait to see the next page!
~~~Vani~~~